Important Community Information
The next scheduled annual HOA meeting will be held at:
Date/Time

Monday, January 13th, 2020 7:30PM


Address

St. Stephen Presbyterian Church
8601 Lake Underhill Rd
Orlando, FL 32825
Latest Community Newsletter
The April 2019 Community Newsletter can be found here: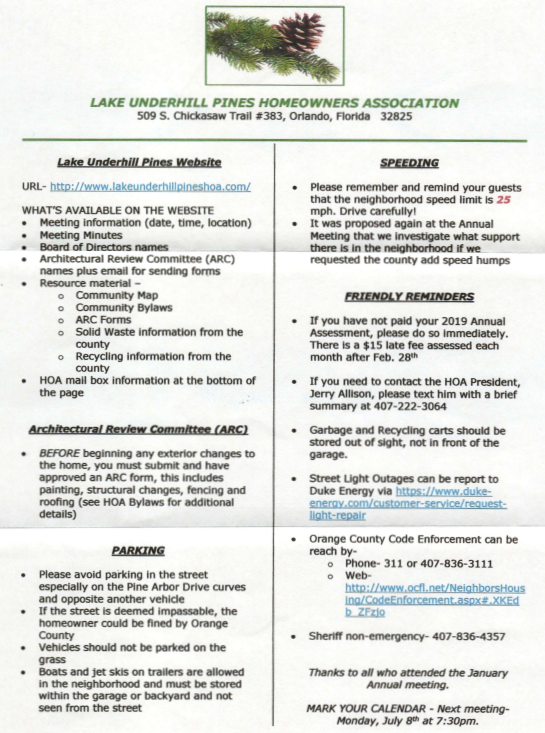 The most recent annual HOA meeting was held on January 14th, 2019.
You can find the meeting minutes here.
Meeting minutes for prior HOA meetings can be found in the archive here.
Sign up for email updates